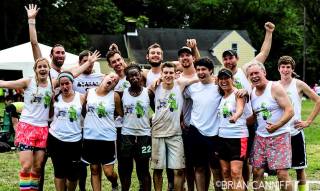 Edgely is home to thousands
Edgely is home base for a community of over 10,000 people. The current multi-purpose field has fostered a multi-cultural and multi-generational community. The space houses multiple sports including: Ultimate Frisbee, cricket, disc golf, golf, mountain biking, and lacrosse.

Every summer Edgely receives 100,000 visits from community members.